Market Research Practice Area Team Leader
Peter H. Gebre
Mr. Gebre, who holds a Master's degree in International Trade and Finance from Lancaster University (United Kingdom), and a B.A. in Economics, has extensive experience in leading, designing, and conducting market research assignments. He has served as the Vice President of the All American Small Business Exporters Association (AASBEA) since relocating to the U.S. from Ethiopia in 1996. His two decades of experience in the U.S. in conducting market research for federal, county, and city governments, and for private sector firms has entailed both qualitative and quantitative analyses and has culminated in a number of reports in the public domain that benefit the U.S. small and minority business communities. His market research experience in the U.S. is complimented by his previous work in Ethiopia where he also conducted extensive market analyses.
He is the author of Making It in America: Conversations With Successful Ethiopian Immigrants (2004) and has undertaken landmark quantitative and qualitative market research for AASBEA's export publications and for those authored on behalf of the U.S. Department of Commerce's Minority Business Development Agency (MBDA).
Mr. Gebre has deep roots in the U.S. and Ethiopian business communities and has served as an Advisor to the Small Business Administration's Washington, DC Metropolitan Office to facilitate its outreach to Ethiopian Businesses and as the Vice Chair of the DC Chamber's International Committee; he also served as Advisor to the then DC Government International Business Development Office (IBDO).
With equally strong roots in Ethiopia, having previous held senior positions in the Government of Ethiopia, including as the Head of the Macroeconomic Planning Department for the government, one of his niche areas is undertaking market research to help firms in the U.S. work or invest in Ethiopia. He has undertaken proposal capture trips in Ethiopia; conducted research on the Ethiopian market for reading materials; and has provided a wide range of "how to do business in Ethiopia" advice to clients.
Mr. Gebre also leveraged his knowledge, contacts, and networks in Ethiopia to provide cultural insights for an innovative early reading book that included a QR code audio solution to promote mother-child reading among Ethiopian immigrants. The book, The Other Side of the Mountain: Haile's Ethiopian Adventure, is an early reading children's book published by a leading USAID implementer.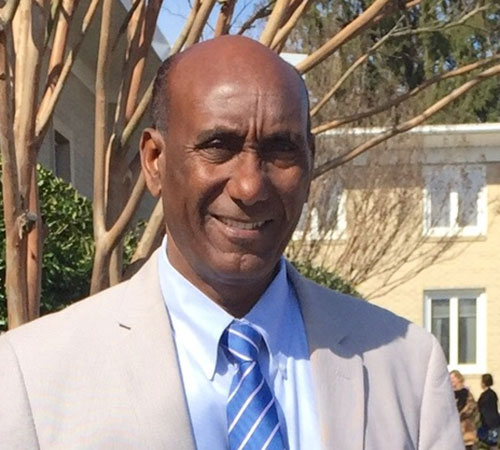 Peter H. Gebre
Gems of Wisdom Consulting Inc. | Dr. Sharon T. Freeman