About GWCi's Founder: Dr. Sharon T. Freeman

Dr. Freeman has one of the broadest and deepest bases of expertise of any consultant in the marketplace today. She is a compliance professional, having started her career as an Auditor with the U.S. General Accounting Office, as well as an expert in the field of economic development, exporting, and trade.
As a compliance professional she stood up the Compliance Department of Creative Associates International, one of the U.S. Agency for International Development's Top 20 Implementers, and directed its compliance function from 2011 until May 1, 2017. As head of compliance, she was instrumental in helping to establish, review, test, and enforce policies and procedures in all major operational areas involved in implementing international development awards in countries around the world. Her contribution led to lowering risk and enhancing the performance and business reputation of the company. Her broad subject matter knowledge is demonstrated in her latest publication, Development Practitioner's Gems of Wisdom for Managing USAID Awards (2017).
As an economic development and trade expert, she has worked in over 100 countries and performed assignments for many of the leading development institutions around the world to promote Private Sector and Export Development and small business growth. Her work has entailed, for instance, creating export development master plans for countries; helping countries to craft private sector development strategies to transition from command economies; designing Free Trade Zones; and helping institutions develop policies, procedures and systems to promote a positive enabling environment for business and export growth.
As a trade expert, she currently serves as an Appointed Advisor to the U.S. Secretary of Commerce and U.S. Trade Representative on trade policy, a position she has held through reappointments since 1991. She is the current Chair of the USTR's Trade Advisory Committee on Africa (TACA) and has served on the Advisory Boards of the US Export-Import Bank; OPIC; the Department of Energy; and on the Board of the DC Chamber. She also previously operated the DC Government's International Business Development Office and advised the U.S. Small Business Administration. On a local level, Dr. Freeman was appointed Vice Chair of Montgomery County's Charter Review Commission for a four year terms starting in 2016.
Collectively, Dr. Freeman's experience qualifies her as one of America's leading experts on how the US Government works; on the programs of 19 federal government agencies involved in trade; on USG regulatory compliance matters; and on the counterpart systems of foreign governments. It is this background that has led her to establish Gems of Wisdom Consulting as a premier firm to explain "how things work."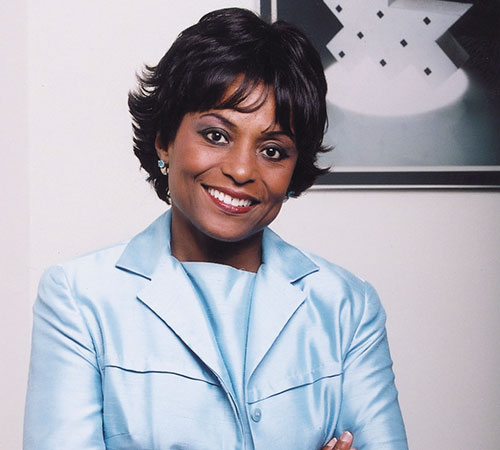 Dr. Sharon T. Freeman
Gems of Wisdom Consulting Inc. | Dr. Sharon T. Freeman