CHINA, AFRICA
&

CARIBBEAN
David D. Cutting, a native of Barbados, is the Team Leader for GWCi's China, Africa, Caribbean practice area
David D. Cutting, a native of Barbados, is the Team Leader for GWCi's China, Africa, Caribbean practice area.
He has over 30 years of experience in North America, Asia, and Africa, of which 12 years have been in Country Management. Until December 2010 he served as the Managing Director and Chief Executive Officer of the Standard Chartered Bank in Botswana, where he was responsible for the day-to-day management of the bank's business in Botswana. He also served as the Managing Director and Chief Executive Officer of Standard Chartered Bank Uganda Ltd (2004 -2007), and for Standard Chartered Bank Nigeria Ltd (2000 – 2003).
Between 1994 and 2000 in New York, Mr. Cutting held the positions of Senior Vice President and Global Account Manager Corporate and Institutional Banking of the Americas for Standard Chartered Bank, and as Managing Director, Banking & Corporate Finance for Chemical Bank.
In Asia between 1980 and 1994, Mr. Cutting served as a Managing Director and Deputy Country Manager of what was Chemical Bank (now J P Morgan Chase) in Hong Kong and as the Assistant Vice President and Credit Manager for Manufacturers Hanover's Singapore Branch.
Mr. Cutting earned a Bachelor of Arts degree in Economics from Brooklyn College – City University of New York in 1976 and holds Diplomas in Bank Lending from the New York Institute of Credit and in Strategic Marketing Management from the Harvard University Graduate School of Business Administration.
Mr. Cutting established Cutting Consulting Services, LLC in 2013 and is a consultant and advisor to various organizations focused on sustainable development in Sub-Saharan Africa and the Caribbean. In 2015, he was appointed Honorary Consul at Atlanta, Georgia for the Government of Barbados; his responsibilities include the marketing of the country's Tourism products and highly regarded international business platform.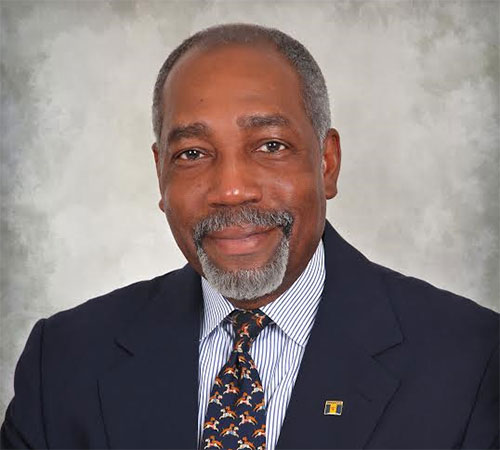 David Cutting
Gems of Wisdom Consulting Inc. | Dr. Sharon T. Freeman