Semra Seifu is an international development practitioner with more than 25 years of diverse international project management & facilitation experience
Over the past 18 years, Semra has has worked in the international development field in more than 20 countries across Africa, Eastern Europe, and the Middle East.
She has extensive experience managing and providing technical assistance to health, education, and Information Communication and Technologies (ICT) programs.  She has served in various project management capacities with development firms and institutions such as Populations Services International, World Links (initiative of The World Bank Group), Creative Associates International, and Plan International USA. Her work has included projects involving systems strengthening, behavior change, early childhood literacy, and technology-facilitated education programs. In addition, Semra has developed, implemented, and managed international public-private partnership programs funded by USAID, KFW, DFID, UNFPA, The World Bank Group and private donors.
Her hands-on project management experience provides a valuable practitioner's insight that is pertinent to the work of GWCi.
GWCi also benefits from the experience Semra gained from the decade she spent in the private sector working for consulting firms such as Accenture and Ernst & Young, where she served as senior change management consultant performing engagements that included instructional design, change management, performance improvement training, and facilitation across multiple industries such as retail, public health, and pharmaceuticals.
Semra holds a Masters in Instructional Design and Educational Technology from Purdue University, and post graduate certificates in Project Management and Human Performance Improvement from the Project Management Institute and Association for Talent Development respectively. She is fluent in English, French, and Amharic, and is conversant in Arabic.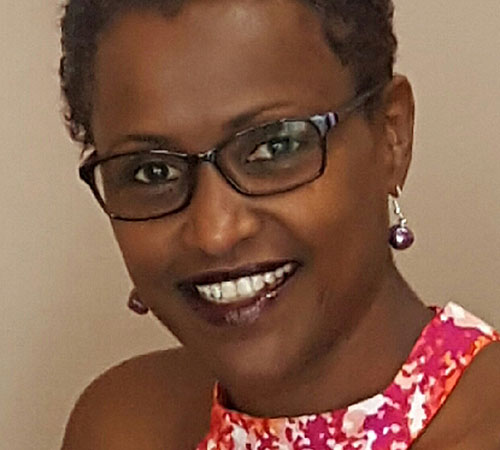 Semra Seifu
Gems of Wisdom Consulting Inc. | Dr. Sharon T. Freeman