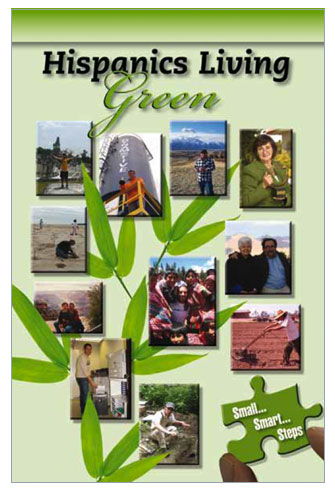 $19.99 plus $5.01 S&H
Price: $ 25.00 (USD)
By Dr. Sharon T. Freeman
M. Charito Kruvant (Paperback)
AASBEA, March 1, 2010
ISBN: 978-0-9816885-2-7
It's not accidental that the most powerful phrases in Latin American politics have typically included some variant of the word "Tierra" – "soil" or "land." Notably, when the word "Tierra" is preceded by the definite article "la" it means "the earth."
In the 1980's, the Brazilian rural workers movement adopted as its catchphrase the following: "TERRA PARA QUEM NELA TRABALHA"-or land for those who work on it.
The slogan of the Mexican Revolution was "Tierra y Libertad" – which usually translates as land and freedom. In Hispanic culture, however, "earth," "land" and "soil" are simply variants of the same core concept. Importantly, the goals, "Tierra y Libertad," of the Revolution were not viewed by Zapata as two separate objectives – ending up with false choice of either land or freedom – rather, land meant freedom.
More broadly the earth – land – "la Tierra" – has never been understood in Hispanic societies as something that belonged in the private realm, as opposed to the community. Under both Spanish law and indigenous traditions the core concept that present generations hold the earth in trust, rather than owning land privately, was more robustly and explicitly acknowledged than under Anglo-Saxon law. Spanish law, for example, provided that the owner possessed "derechos usos," (the rights to use), but not "derechos abusos" (the right to abuse). Minerals underground belonged to the people, not to the landowner.
Perhaps because of this familial basis of the connection to nature, Hispanic voices are far less dualistic and "either-or" than is typical in environmental profiles. Chris Velez, who is profiled in this book, for example, is an organic farmer. But unlike many organic farmers I know, who see conventional agriculture as "the enemy," Velez sees a continuum, a role for both, a need for balance.