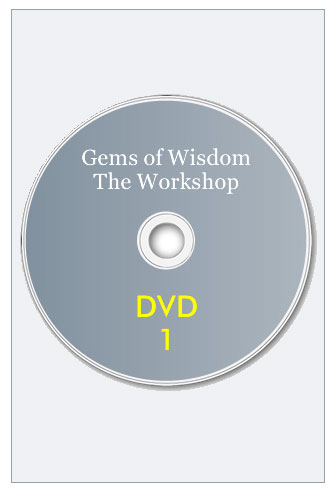 DVD I: $25.00+S&H
Price: $ 27.00 (USD)
Gems of Wisdom "The Workshop" DVD I"
By Dr. Sharon T. Freeman
Charito Kruvant (Creative Associates)
AASBEA, April 2009
Dear 8(a) Firm:
If you missed the "one-time-only" 8(a) Gems of Wisdom Workshop on April 24, 2009–or if you attended and want your own copy of the DVD that recorded each session– you are in luck.
The 8(a) "Gems of Wisdom Workshop" that was convened by Dr. Sharon Freeman (AASBEA) and Charito Kruvant (Creative Associates) has been called by most participants – "the best workshop they have ever attended".
There were no Powerpoint presentations and no fillers; it was a one-time-only opportunity to ask hard questions about the 8(a) program and to receive answers from the program's administrators and successful participants.
Content:
DVD I – Introduction to Ronald Reagan International Gateway Center, Andrew Gelfuso
Panel I: SBA Program Administration
Associate Administrator for Government Contracting, Joseph G. Jordan
Director for the 8(a) Business Development Program , Joe Loddo
8:30 to 9:30am